One Time Passcode
About OTP
OTP service is short for (One Time Password), which is a randomly generated code that is used only once. This code is sent by the SMS text messaging service and is used for verification, login, and account verification. This service is also used with passwords known as two-factor authentication, which increases the security layer for your logins.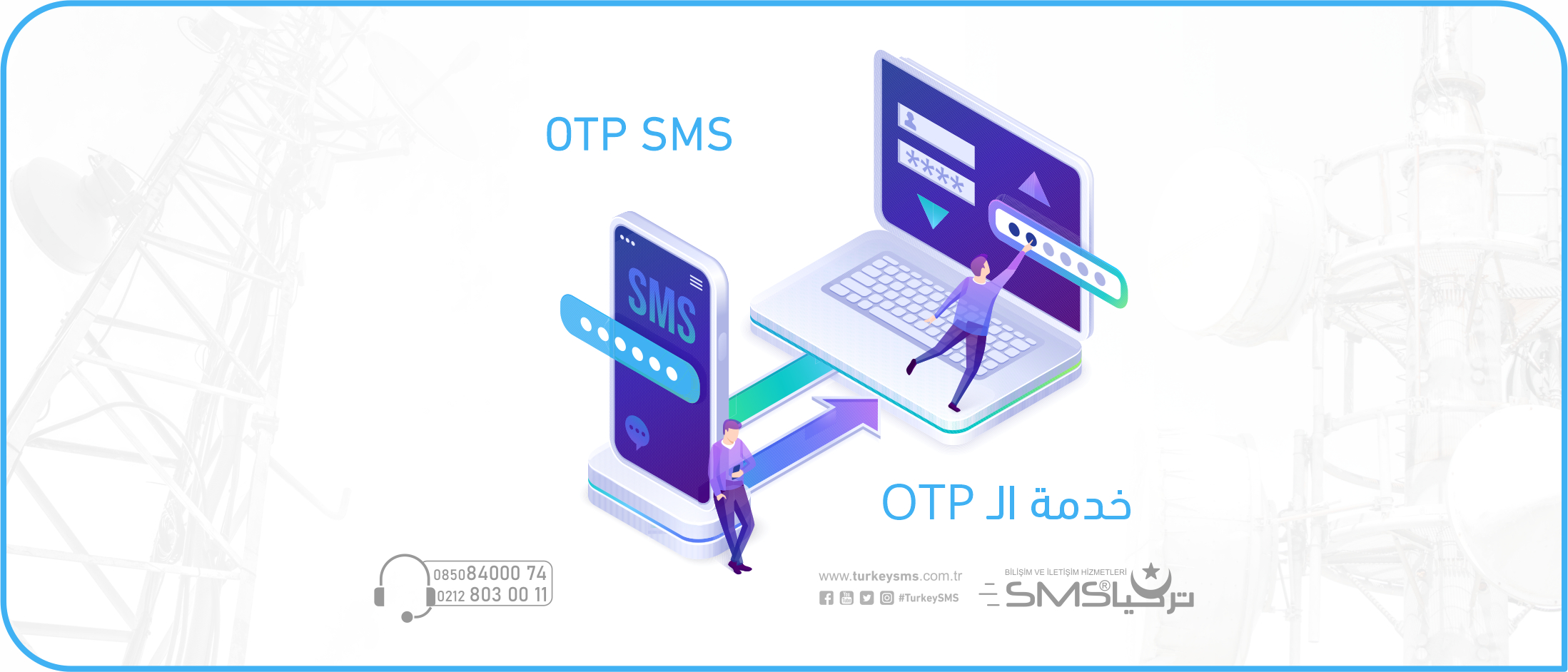 With the difference of TURKEY SMS, you can send fast and reliable single use SMS. With the OPT SMS service, which mainly operates in the banking and finance sector, with its security and fast delivery, you can use single-use passwords for security control, verification codes, identity verification, etc. without the need for wet signature. We have rolled up our sleeves to realize your services above your normal SMS speed for companies where security is of high importance.
OTP TURKEY SMS privileges:
• Ensures that your important SMS, which must be sent in a scheduled time, reach the other party safely and quickly. Provides secure communication with 2-step authentication and IP restriction. • Messages containing SMS promotions, advertisements and announcements are not sent. • BTK provides licensed and legal shipping. • It can be used to convey information such as reservation, ticket sales, credit updates on e-commerce sites. • Provides submissions via API. • It is suitable for bank-financial institutions, e-commerce and all online transaction companies. • It offers password sending and instant notification. • It offers single SMS sending.
Whay TURKEY SMS?
We offer you all the innovations and creativity brought by technology to gain your trust and satisfaction on the road to success. We maintain our loyalty as long as you receive service and provide you with special and creative methods. We take every step together towards success with reports and effective SMS services. TURKEY SMS makes its clients feel special at all times with its services such as an interface tailored to each user, extensive language support, 24/7 customer support and instant reporting. Come on, contact us to work with our team in order to be the leading role of your service and industry!
OTP SMS PRICES
OTP SMS PACKAGES
Our prices include VAT and you do not pay any additional fees.
TURKEY SMS SERVICES
SMS SERVICES
TURKEY SMS offers unique and reliable bulk SMS services with special tariffs for you to reach your target audience in a short time and without any problems.