Benefits of SMS Marketing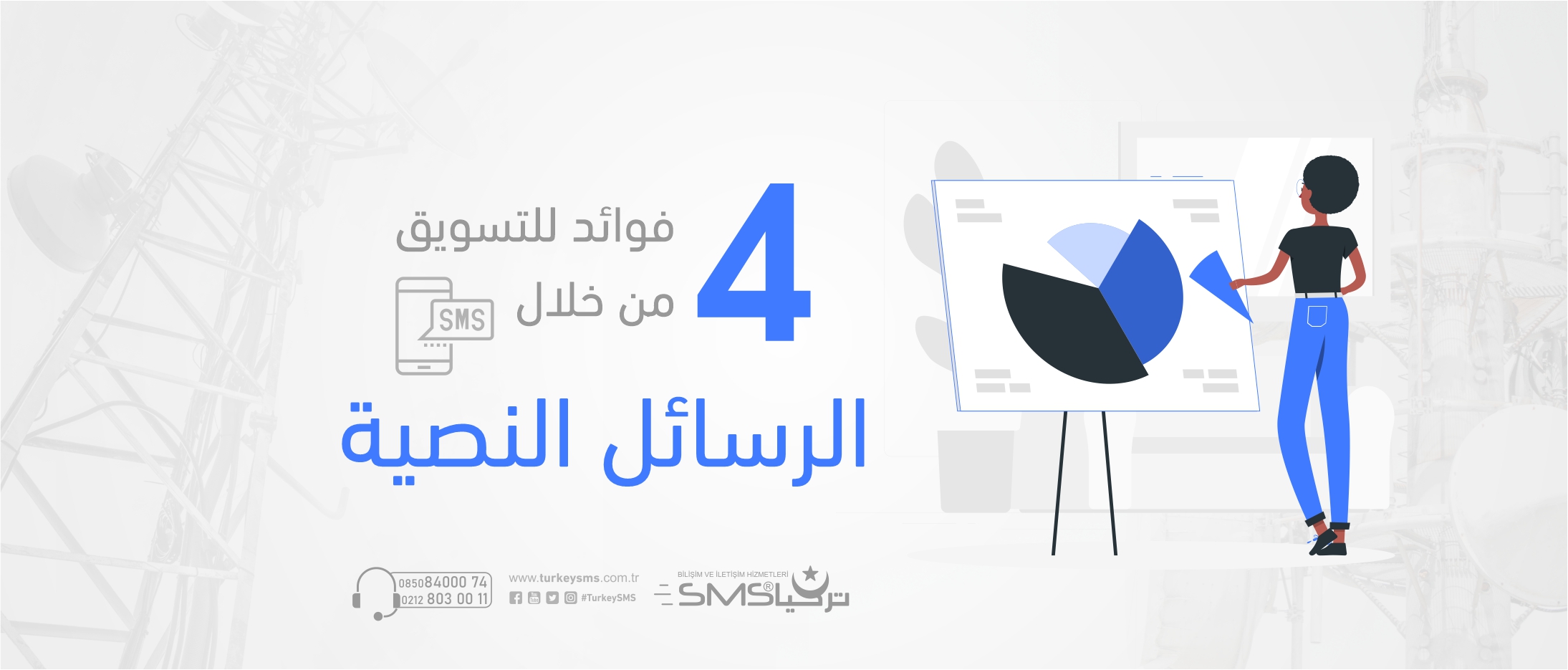 Due to the increasing desire of many brands to reach customers at all times, even during their mobility, SMS messaging has become a crucial and essential part of effective multi-channel marketing. Institutions mistakenly believe that mobile marketing requires significant investments in applications, lacks personalized and targeted communication, and lacks strong analysis to support return on investment. However, the reality is that accessing mobile communications is much easier than perceived, and reaching consumers through mobile phones (smartphones and non-smartphones) can be as simple as sending a customized and targeted text message.
In this article, we will explain four benefits of marketing through SMS:
1. Direct and Immediate Communication Channel:
SMS is one of the most readily available marketing channels. With a read rate of 97% within 15 minutes of delivery, you can be confident that important messages will be read immediately upon receipt. About 45% of SMS campaigns show successful ROI, which can increase to over 50% when combined with other popular channels like email and social media.
2. Customer Insights:
SMS can be a great tool to gather responses from customers through surveys related to specific business areas. Recent research shows that 31% of customers respond faster to SMS campaigns than other marketing methods, allowing you to achieve remarkable results in a short period.
3. Increased Customer Engagement:
SMS can enhance how your brand interacts with customers throughout their entire lifecycle. Sending tailored updates and news related to your brand via email can be appreciated by customers. Meanwhile, utilizing SMS for instant and anticipated sales offers like coupons, discounts, promotions, or even birthday messages can further increase engagement.
4. Monitor, Track, and Improve Response Data:
Useful ROI tracking, identifying customers who interact through SMS, and monitoring delivery rates are all possible through SMS. These analytics enable companies to create targeted campaigns, continuously understand the customer base, and build a better mobile phone database. By identifying and classifying numbers more likely to respond, SMS allows companies to target these customers through email or other means, not only saving money but also improving ROI.
TURKEY SMS, as a service provider for SMS messaging, offers advanced features and a free interface for businesses, individuals, and brands to easily send personalized messages in multiple languages, including Arabic, English, and Turkish. With TURKEY SMS, you can take full advantage of this service to benefit your business, promote your products, offer deals, and directly target your customers.