SMS Marketing Ideas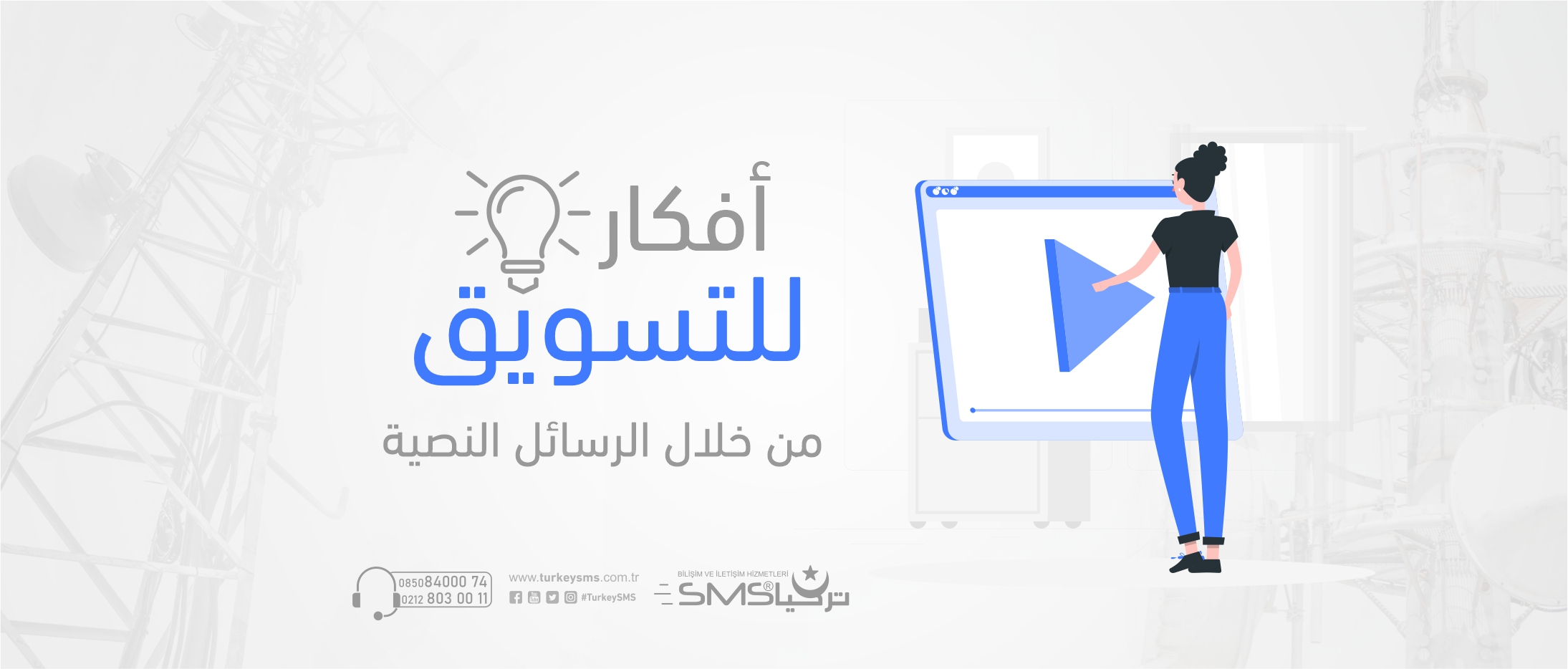 You can have the best practices in the world, but without ideas, any business will fall short of what we desire. Luckily, there are at least five ideal ideas where well-timed SMS messages can make all the difference we want, and we'll mention these ideas in this article:
1. Welcome Offers:
What better way to welcome your customers than through a timely SMS message? While everyone expects a welcoming email, adding an instant short text message to your marketing mix will pleasantly surprise your customers. If you offer an incentive for signing up, send the discount code or link via SMS, then follow up with an email if the SMS wasn't enough to motivate the customer to make a purchase.
2. Birthday Discounts:
SMS messages require a special occasion, and what occasion could be better than your customer's birthday? Show your customers that you care by offering a promotion that lasts for a few days when their birthday is approaching. You can either include the offer directly in your SMS or send it via email for a special birthday gift. Either way, make sure to follow up with a second email.
3. Time-Sensitive Special Offers:
You may have an ongoing special promotion and want to ensure your customers have a chance to participate and respond to your sales and promotional offers. Add a little incentive to your SMS messages. Try different options to see what suits your customers best, as long as you don't send SMS campaigns every day, it's fine.
4. Abandoned Cart Recovery:
Abandoned shopping carts are a challenge for any e-commerce seller. Typically, email is used as the best response to this phenomenon. However, it becomes even better when combined with an SMS message. Understand the strengths and weaknesses of the methods used to achieve sales. SMS and email are suitable for immediate information retrieval. You can send an SMS campaign to attract customers' attention, and in the follow-up email, include product images that were removed from the cart as a reminder.
5. Order Confirmation and Shipping Updates:
SMS messages can be highly effective in confirming orders and providing shipping updates. Always give your customers options on how they would like to receive and access their updates. Your customers can directly follow shipping updates on their mobile phones without having to open their emails. It's also a good idea to include a link in the SMS messages so they can access more details about the shipment tracking.
By following these ideas, your SMS marketing campaign can reach its full potential and achieve greater success in engaging and interacting with your customers effectively.